Are you looking for a great guitar piece that will improve your alternate picking, sweep picking, hammer-ons and pull-offs, as well as your fret-hand stretching?
If you answered yes, then you are in the right place!
This month's featured song is the perfect technique builder for the intermediate to advanced guitar player.
Performance Notes for Wohlfahrt's Study No. 19
Study Number 19, Opus 45 by Franz Wohlfahrt, was originally composed for violin.  When arranged for guitar, you end up with a piece that's a great technique workout that sounds cool too!
On guitar, this piece is performed in third and fourth positions.  The positions are indicated with Roman numerals under the standard notation staff, and above the tab.
If you are not sure about how fret-hand positions work, you should definitely read the tutorial "Four Finger Fingerings for Guitarists: How they Really Work".
There are some tricky passages in the Wohlfahrt study.  To perform these sections, you will find it best to utilize some unusual fingerings.  These recommended fret-hand fingerings are shown in measures 13 and 15.  The fret-hand fingers are indicated in these measures with Arabic numerals directly above the appropriate note heads.
Be sure that you practice the piece slow to start with. Once you get a feel for the fingerings, you can start to move up the tempo.
Here is the fully printable PDF guitar tab sheet music for Wohlfahrt's Study Number 19 Opus 45 – in Guitar Tab.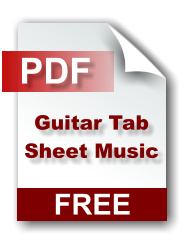 Have fun with this great technique building song!
Recommended Resource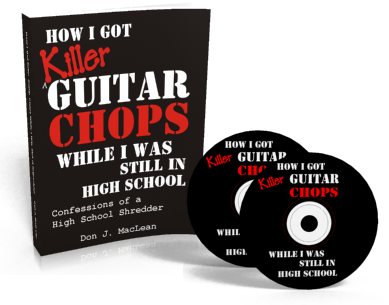 If you are looking for some great ways to improve your guitar technique and overall guitar playing, check out my complete guitar technique course called How I Got Killer Guitar Chops While I Was Still in High School: Confessions of a High School Shredder. It gives you 30 ready-to-use and fun Super-Chops Workouts.