Introduction
"Christmas Comes But Once a Year", also know as "Greensleeves" and "What Child is This?", is a popular song that can be traced back to the 16th century.
In this beginner to intermediate guitar arrangement for "Christmas Comes But Once a Year", I've arranged the piece so you'll be able to play it as a chord-melody.
In a chord-melody, you play the melody and accompanying chords together. When performed well, this can make it sound as if there are two guitarists playing.
Now let's take a look at the chord voicings that you will need for this arrangement.
Guitar Chord Voicings for the Chord-Melody Arrangement of "Christmas Comes But Once a Year"
In these chord voicings, play only the strings that have finger indications and/or open string indications.
An open string is indicated with "o". This means that you play the string without any fret-hand fingers on it.
You will also notice that there are three partial barre chords shown above. Barre chords (bar chords) are chords that require you to place one or more finger(s) across multiple strings.
When you see a chord that has the same finger on more than one string, it means that you must place this finger flat across the indicated strings.
So for the B minor chord, place your first finger flat across strings 1-2-3 on the seventh fret. You also place your third fingering on the ninth fret, 4th string.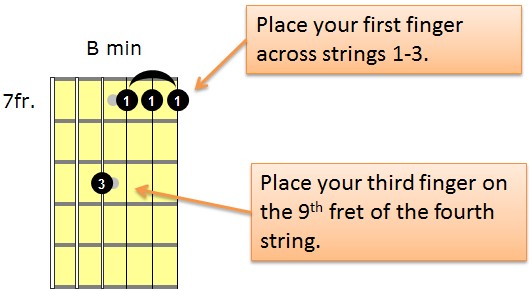 Now that we have looked at the chords you'll need, here is a fully printable PDF guitar tab arrangement of "Christmas Comes But Once a Year".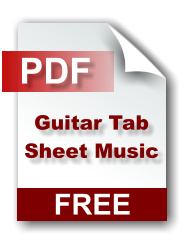 Have fun with this chord melody arrangement!
If you are looking for some really easy-to-play 3 chord guitar tab Christmas songs, check out 15 Easy Christmas Favourites for Guitar with Only 3 Chords.