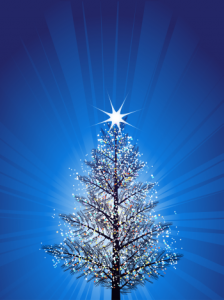 Playing Christmas songs on guitar for your friends and family can be lots and lots of fun.
Unfortunately, for the beginner or even intermediate guitarist, learning to play your favourite Christmas songs on guitar can be confusing, frustrating and time consuming.
If you've ever looked at any of those Christmas Songbooks you'll know what I mean.  Within a couple of minutes of looking at one of those books, you probably got that "deer in the headlights" look.
All you see in those Christmas songbooks and sheet music are massive walls of chords, notes and complicated looking music notation.
It's no wonder that opening a Christmas songbook is as far as most guitarists ever get when trying to learn to play Christmas songs on guitar.
Something You Must Know About Christmas Song Books and Guitar
Most of the arrangements you will find for Christmas songs were originally done for piano.
This means that the songs were arranged first and foremost for the piano.  The guitar parts were usually added in as an after thought.
In other words, once the piano arrangement for the song is complete, the arranger simply looks at the piano chords and then plops down some stock guitar chord diagrams.  This means that the guitar chord voicings or fingerings are usually not the best fingerings for guitar and more often than not, the chord progressions are made way more complicated than they need be.
Guitar vs. Piano
I'm sure you are well aware that the guitar and piano are very different instruments.  What's important to know is certain chord progressions are very easy to play on piano.  When these easy-to-play-on-piano progressions are translated literally onto the guitar, often only an advanced guitarist can play them.
That's right.  A lot of stuff that's easy to play on piano is quite difficult to play on guitar.  Just so you know, the reverse is also true.  Certain guitar chord progressions that are dead easy for the beginning guitarist are very difficult for all but an advanced pianist.
The Cost of "Free" Guitar Tab Websites
Then there are the free tab websites.  I'm sure you've heard the expression: "You get what you paid for".
This is often very true for a good chunk of the free tab you'll find on the web.  Some of the free tab that's available has been posted by beginning guitarists.
A Very Important Question About "Free" Christmas Guitar Tabs
Now let me ask you this:
"Would you want to spend your limited practice time learning an arrangement to a Christmas song that was posted online by someone who may have even less experience on guitar than you?"
Of course not!
When you set aside time for practice, you want results.  You don't want to waste your precious practice time learning the wrong way to play a song.
Okay, by now I'm sure you're starting to wonder:
"With all of the above stuff to worry about, is it even possible for me as a beginner to learn the Christmas songs that I want?"
Yes it is!
This is why I created 15 Easy Christmas Favourites for Guitar with Only 3 Chords.
Every year, as Christmas approaches, I have new students that want to learn a few basic Christmas songs they can play for friends and family over the holidays.
The "Catch"
These students would always say they wanted to learn to play these songs, but the catch was they didn't want to have to take months to learn them.  After all, what's the use of taking months to learn the Christmas songs?  You won't get many requests for Christmas songs in the middle of July!
What I would do for these students is write out guitar arrangements for the Christmas songs that they wanted to learn.
Two Important Points…
First, these arrangements would be arranged by me, a professional guitarist, music educator and author.
Did you notice the lack of the word "piano"?
Second, these arrangements would be specifically arranged for the beginning guitarist.  What this means is I would simplify the songs down to just three chords.  This makes it really easy for beginners.  Beginning guitarists can easily learn to play three chords.
All of the arrangements I would give my students would use just three chords.  In fact, to make it even easier, all of the arrangements would use the same three chords.
Boom!
This would always make it easy for the absolute beginner to learn to play their favourite Christmas songs fast.
The other thing I would do is write out the melody in tab for each song.
Choices
Now my students would have some options.
They could learn to strum along with their favourite Christmas songs.  This would mean at Christmas time, friends and family can sing and my students can strum along.
The other thing they could do is learn to play the melody line and do a mini Christmas concert for friends and family—always lots of fun.
Some Good News for Learning Guitar Christmas Songs With or Without Tab
Up until now, you would need to have studied with me privately, or find another qualified professional guitar teacher that could write out these Christmas arrangements for you.  But now you can get your own copy of 15 Easy Christmas Favourites for Guitar with Only 3 Chords (including audio and full lyrics) and learn your favourite Christmas songs at your own pace.
Grab your copy of Guitar Christmas Tabs – 15 Easy Christmas Favourites for Guitar with Only 3 Chords now and impress your friends and family this Christmas with your guitar playing!  Remember, learning Christmas songs on guitar can be easy if you know how.  So grab your copy of The Original 15 Easy Christmas Favourites for Guitar with Only 3 Chords now and start playing the most popular Christmas songs on your guitar right now.